ITEMS Portal
Attention: You need to quickly create a (free!) user account within the Elevate learning management system (this website) to access any modules - you do NOT have to be an NCME member to do this.
Differential Functioning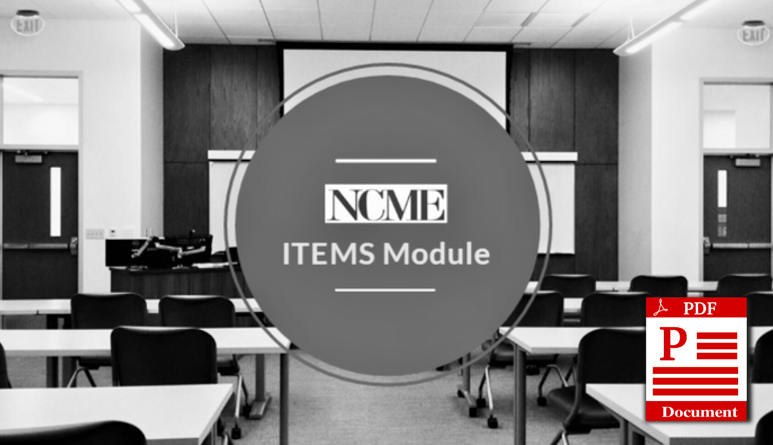 Module 19: Differential Item Functioning
This ITEM module prepares the reader to use statistical procedures to detect differentially functioning test items.
Module 28: Raju's Differential Functioning of Items and Tests
This ITEM module explains DFIT and show how this methodology can be utilized in a variety of DIF applications.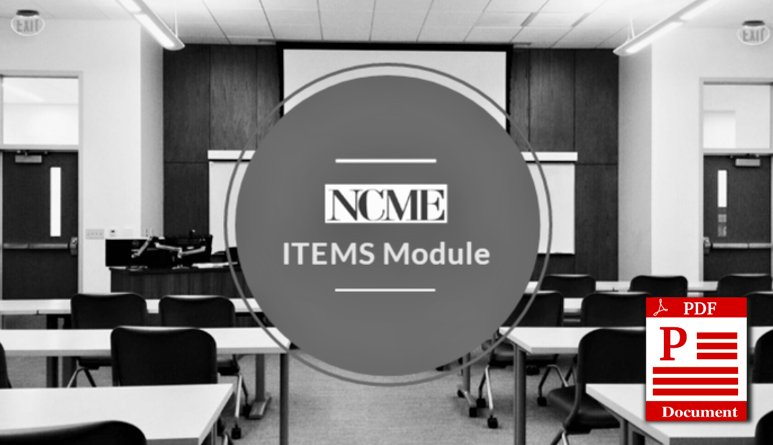 Module 29: Differential Step Functioning for Polytomous Items
This ITEM module presents a didactic overview of the DSF framework and provides specific guidance and recommendations on how DSF can be used to enhance the examination of DIF in polytomous items.