ITEMS Portal
Attention: You need to quickly create a (free!) user account within the Elevate learning management system (this website) to access any modules - you do NOT have to be an NCME member to do this.
Subscores
Digital Module 07: Subscores - Evaluation & Reporting
In this digital ITEMS module, Dr. Sandip Sinharay reviews the status quo on the reporting of subscores, which includes how they are used in operational reporting, what kinds of professional standards they need to meet, and how their psychometric properties can be evaluated.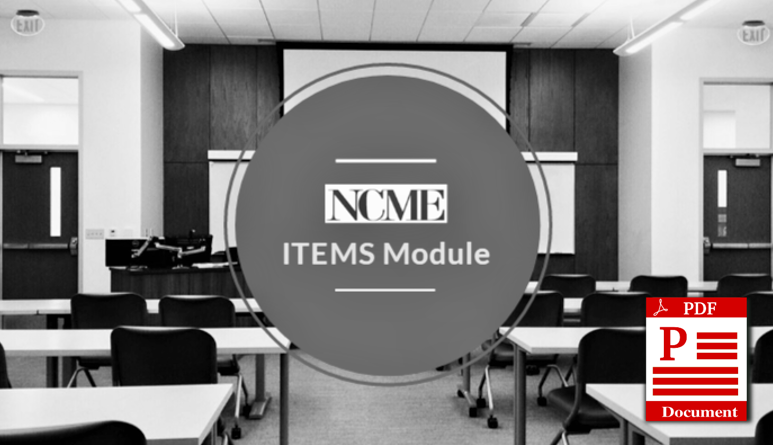 Module 32: Subscores
This ITEMS module provides an introduction to subscores.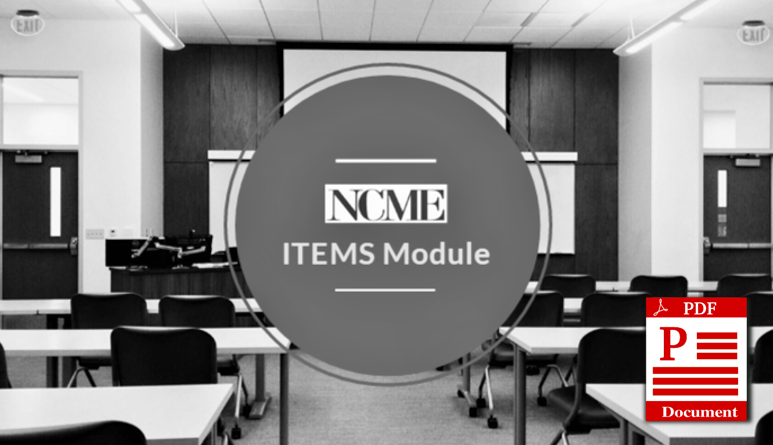 Module 37: Improving Subscore Value through Item Removal
This ITEM module shows for a broad range of conditions of item overlap on subscores, that the value of the subscore is always improved through the removal of such items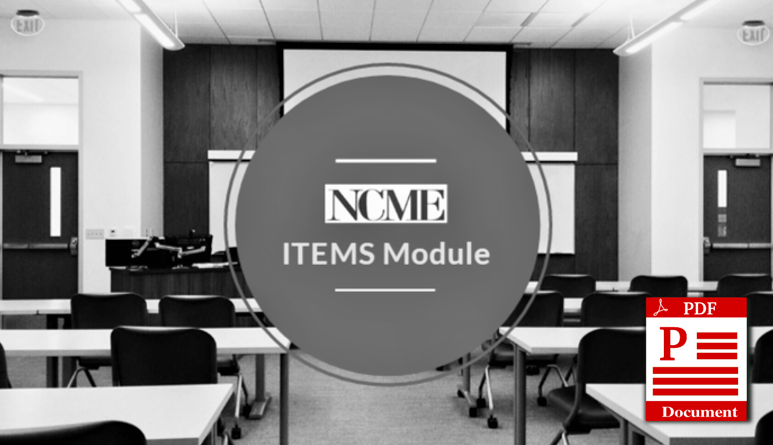 Module 38: A Simple Equation to Predict a Subscore's Value
This ITEM module determines if a particular subscore adds enough value to be worth reporting, through the use of a simple linear equation.