ITEMS Portal
---
Many thanks to these colleagues for donating their time and expertise!
---
Our Active Volunteers:
Jonathan Lehrfeld

ETS


Jon graduated from Fordham University in 2016 with a Ph.D. in psychometrics and quantitative psychology, where his dissertation focused on integrating propensity score methods with structural equation modeling. After graduating, he worked at the Council for Aid to Education (CAE) for three years, serving as their psychometrician and Associate Director of Measurement Science. While at CAE, his operational and research work focused on practical problems in low-stakes testing. He most recently joined Educational Testing Service, where he currently works on a large-scale state assessment team.

---

---

---

Xi Lu

Florida State University
Xi is a doctoral candidate in the Instructional Systems and Learning Technologies program at Florida State University. Her current research interest focuses on designing and developing optimal learning supports to facilitate STEM learning in digital interactive environments. She currently works as a research assistant with Dr. Val Shute's on an NSF project targeted at designing various learning supports for a 2D physics game called Physics Playground to help middle school kids learn physics. Before coming to FSU, Xi taught Chinese for six years in Monterey Bay, California.

---

---

---

Michelle Vanchu-Orosco

Consultant
Michelle graduated from the University of Denver with a Ph.D in Research Methods and Statistics, where her dissertation focused on a meta-analysis of testing accommodations for students with disabilities. She has a varied background, working as a research consultant on projects ranging from educational assessment to quality-of-life survey methods for a Self-governing Indigenous Government in British Columbia, Canada. She has over 10 years of research, quantitative and qualitative data, and statistical analysis experience at R.A. Malatest & Associates, Simon Fraser University, Boulder Valley School District office, and the University of Colorado at Boulder.

---

---

---

Thao T. Vo

Washington State University
Thao is a doctoral student in the Educational Psychology program with a focus on quantitative methods, psychometrics, and multilevel modeling. She spent her undergraduate years studying psychology and human development and, inspired by her upbringing as an immigrant as an Asian-American immigrant from Vietnam, is interested in using psychometric research to make a difference in education, particularly with regards to test fairness. Through this work, Thao seeks to promote equitable opportunities in testing for marginalized and underrepresented voices.

---

---

---

Kelley Wheeler

ACS Ventures
Kelley is a Psychometric Associate at ACS who recently completed an internship with them prior to receiving her M.Ed. in Measurement, Evaluation, Statistics, and Assessment through the University of Illinois at Chicago. She has a background in K-12 education and taught NGSS biology in a high school setting before relocating to Las Vegas, Nevada and to pursue her career in psychometrics.
Our Alumni:
Leanne Furby

National League for Nursing (NLN)
Leanne is Director of Testing Services for National League for Nursing (NLN) in Washington, DC, and currently oversees the operations of testing services, including development and delivery of NLN's standardized testing products in Shiloh, IL. She holds a Master's degree in instructional design and a Ph.D. in learning system design and technology and has over 20 years of experience in developing interactive learning products and educational software in K-12 as well as higher and professional education.

---

---

---

David Servello

Florida State University
David has an MS in Instructional Design & Learning Technologies from Florida State University and a BA in Psychology from St Bonaventure University. David's combined knowledge of instructional design, graphic design, video technologies, and various media has provided him with the unique opportunity to fuse together creative elements from several different worlds. One of his goals behind this fusion is to creatively discover new combinations where learning, visual, and auditory experiences are unforgettable and impactful. These merged experiences have high aesthetic value which ultimately lead to deeper psychological knowledge retention. Whether it be creating interactive learning experiences heavily supplemented with high end graphic design work, or maybe the other way around, his goal is to always create something unique and different that a learner or viewer will never forget.
| Access Date | Quiz Result | Score | Actions |
| --- | --- | --- | --- |
Contact Us: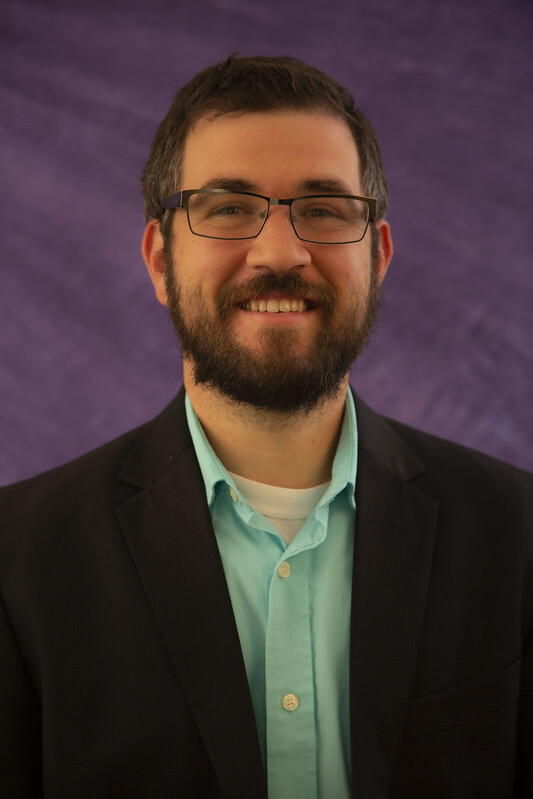 Brian C. Leventhal (Editor, 2022-2024)
E-mail: leventbc@jmu.edu

Phone: (540) 568-5004