ITEMS Portal
FAQs

Part 1 - General Questions
Part 2 - Access and Sharing
Part 3 - Module Development and Review
Part 4 - Participation in ITEMS Initiatives
---
Part 1 - General Questions
---
1. Who are the target audiences for ITEMS modules?
There are two targeted audiences for which we are planning to develop different kinds of modules. The first target audience is instructors and their students in quantitative courses on educational measurement. Examples include undergraduate and graduate courses in education, psychology, or statistics as well as professional training contexts such as conference workshops or independent webinars. The second target audience is specialists in companies who have to educate themselves independently about certain topics for project work as well as assessment specialists in government institutions charged with overseeing and communicating about assessment work. Examples include research scientists, data analysts, research assistants, interns, or project managers, depending on what the positions in a given institution are. Of course, we hope that the ITEMS modules find a broad acceptance for their intended purpose and get used in meaningful ways we had not anticipated!
2. What topics are suitable for ITEMS modules?
We are currently working on building out a core curriculum for ITEMS that focuses primarily on quantitative methodology in educational measurement. In alignment with best practices from years past, we intend to cover topics in the areas of classical test theory, item response theory, and other latent-variable methods. However, we will also consider certain novel analytic approaches from areas such as educational data mining and learning analytics in so far as they support educational assessment applications. We also plan to update and develop modules on methodological best practices for assessment development processes such as task design, item banking, and automated scoring. We hope that our content is useful to colleagues across diverse use contexts such as classroom assessment, standards-based large-scale assessment, certification and licensure testing, as well as formative assessment.
3. What kind of materials are part of an ITEMS modules?
ITEMS modules are integrated digital packages of materials developed with modern course development software - Articulate 360 - and include narrated slides with interactive components, self-assessments with diagnostic feedback, interactive workbooks or applications around sample data sets, as well as supporting materials such as didactic overview articles, glossaries, and vetted online resources. Our primary design team works with content developers to create a package of materials that suits the vision of each module, the didactic goals of ITEMS overall, and the personal styles of the contributors. Hopefully, the development process is educational and fun for all involved!
4. Are the ITEMS modules connected to other NCME materials?
We are planning to link ITEMS modules to different offerings provided by NCME over time. Relevant resources that we are currently considering include the NCME member database, the NCME book series, a possible NCME paper repository, conference recordings, webinars, and the like.
---
Part 2 – Access and Sharing

---
1. Does it cost anything to access ITEMS modules?
Certain sample ITEMS modules are made available to the general public free of charge as part of NCME's corporate social responsibility effort. However, development costs for ITEMS modules are non-trivial and we may charge for access to future ITEMS modules to recover internal costs. If you are interested in sponsoring the ITEMS effort to keep down costs please do not hesitate to reach out to the editor!

2. Can I share the materials with others?
ITEMS modules that are made available free of charge can be accessed by anyone once they have created a free account on our website. However, access to paid modules in the future would be regulated through secure sign-on access.

3. Who owns the ITEMS materials?
Upon posting on the website, all materials become the property of NCME. However, the content developers retain the right to use their own component materials for educational purposes free of charge.
4. Are ITEMS modules still published as peer-reviewed journal articles?
Starting in 2018, ITEMS modules are released exclusively within the digital web space of NCME - there are many good logistical reasons to transition from a print-only model of publication to an all-digital presentation of content. That being said, each ITEMS module will be accompanied by a short "fact sheet" that will be published in the journal Educational Measurement: Issues and Practice in a space called the ITEMS Corner. This allows us to create awareness for the ITEMS module indirectly through scholarly databases and it allows the content developers to cite the ITEMS Corner contribution just like other peer-reviewed journal publication, should that be desired. In the long term, we hope that the authoring and digital release of ITEMS modules carries its own prestige given their educational focus.

5. How are ITEMS modules different from peer-reviewed scientific journal articles?
In a scientific article the primary focus is typically on providing novel insights for a foundational scientific problem or for critical real-life applications. In an ITEMS module the primary focus is typically on providing an accurate, current, accessible, engaging, and practically useful introduction to a key topic of interest in educational assessment. While the content should reflect the current scientific state-of-the-art in the field, modules do not necessarily have to teach novel material that has never been published elsewhere. Therefore, technical discussions of simulation studies, detailed descriptions of meta-analyses or systematic reviews, or applications of a particular quantitative methodology in a single use context are general not suitable for ITEMS and should be submitted as peer-reviewed journal articles, book chapters, conference proceedings, or the like.
---
Part 3 – Module Development and Review

---
1. What is the development process for ITEMS modules?
We are thrilled that you would like to contribute! As a first step, please fill out the Module Outline form on the Engagement page and submit it to the current ITEMS editor. The editor and selected members of the ITEMS advisory board will review it for suitability of content, coverage, and composition; they will also provide suggestions for development. You are then asked to develop your materials in coordination with the ITEMS editor and support staff unless the consensus at the review stage was that the module idea would not be suitable for ITEMS. In general, we work with you to find a way for you to share content and will then help you integrate the content into our digital shell. This may include that you could use the software we are using directly via a temporary license we assign to you or that you share artifacts such as PowerPoint slides, Word documents, code sets, or the like for integration. In general, this process is easier if you are have some basic level of comfort with modern technology but we certainly do our best to help you along the way no matter what your skill set is!
2. Can I develop an ITEMS module by myself or do I need to work with colleagues?

You should feel free to use the collaboration model that works best for you! In fact, we have found that a model where a more senior colleague works together with a more junior colleague is a great way for dividing up the labor, using the complementary skill sets of each person for different components of the module, and for using the experience as a professional development experience for everyone involved.

3. Do I need to purchase specialized software to develop the module?
At the moment we are able to perform the key design and integration activities in-house using our team licenses and we work with colleagues to find a collaboration model that works best for them. In some cases, we have taken PowerPoint slides, Word documents, Excel spreadsheets, R code, and other like resources and have integrated them on our end into the design shell. In other cases, we have asked developers to use the 30-day trial version of the software we are using or we have assigned them a full team seat on a temporary basis. We currently use the software Articulate 360 (https://articulate.com/360).

4. Do you ensure accessibility of the materials for learners with special needs?
We are aware of the need to maximize the accessibility of ITEMS modules for various learner populations. Unfortunately, we currently do not yet have the resources to provide equal access to all special needs populations in a comprehensive manner.

5. How do I update information for a module I have created?
This depends a bit on the kind of update you are looking for. You can update personal information easily through your login access, which gives you admin rights for your module. If you would like to add additional documents such as Word files, Excel sheets, PowerPoint presentations, data files, or code please just send them to the editor with an explanation. If you would like to update the actual content of your module please contact the editor as we would have to manage that process separately.
---
Part 4 – Participation in ITEMS Initiatives

---
1. How can I help with the development of the ITEMS portal through sponsorship?

We are grateful that you are interested in supporting our development efforts! There are various ways of sponsoring efforts, which range from providing staff time for content development and associated design activities to providing financial stipends to NCME to help pay for the hosting of the portal and associated management activities. Please reach out to the editor directly and we will get back to you very soon!
2. I have some great ideas for the ITEMS portal more generally – how can I share them?
We love to hear from you! In the future we will likely have a suggestions box but, for now, please provide any suggestions for modifications or future development as well as any other constructive feedback directly to the editor.

| Access Date | Quiz Result | Score | Actions |
| --- | --- | --- | --- |
Contact Us: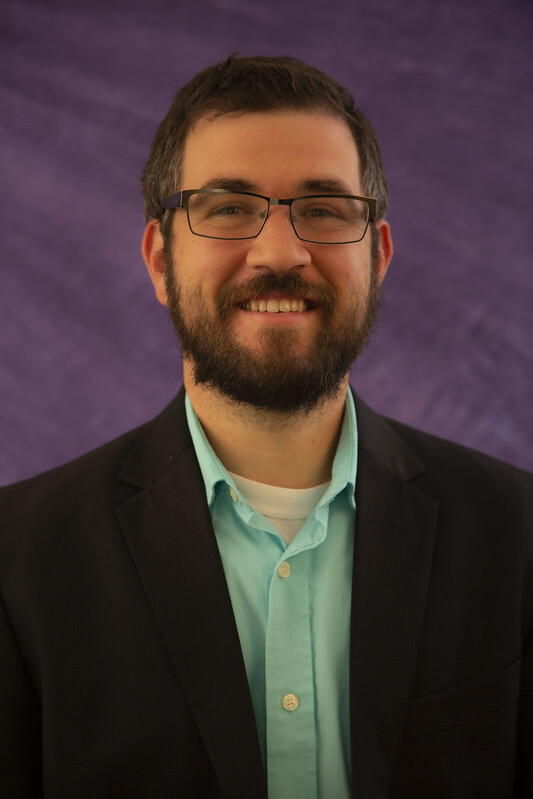 Brian C. Leventhal (Editor, 2022-2024)
E-mail: leventbc@jmu.edu

Phone: (540) 568-5004